scale bar = 1cm.
Common Bartsia -introduced (*Bellardia latifolia)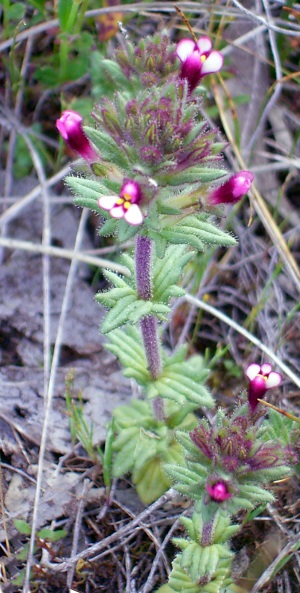 Other names: Red Bartsia, Parentucellia latifolia.
Family: Orobanchaceae (Orobanche family).
Native of the Mediterranean region.
Occurrence: Widespread. May grow in forest clearings, roadsides and in paddocks.
Identification:
it is a small plant (to about 10 or 15 cm)
it is covered with reddish glandular hairs
the flowers are pink and red, and grow along the stem
the leaves grow in opposite pairs, and are divided into lobes.
In Central Victoria it is more common in areas of higher rainfall areas or damper positions.
Photos 1: Common Bartsia. It has paired, toothed leaves and red flowers growing from the leaf base. Barkly. 2, 3: Paddock with Common Bartsia. Baynton.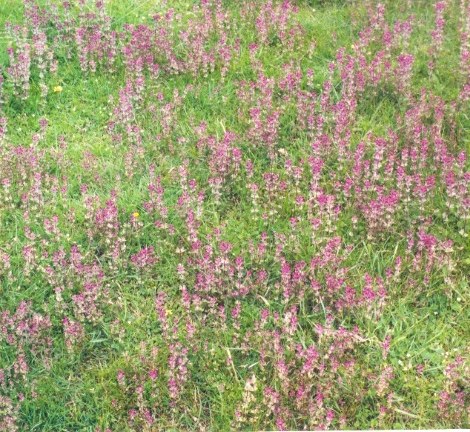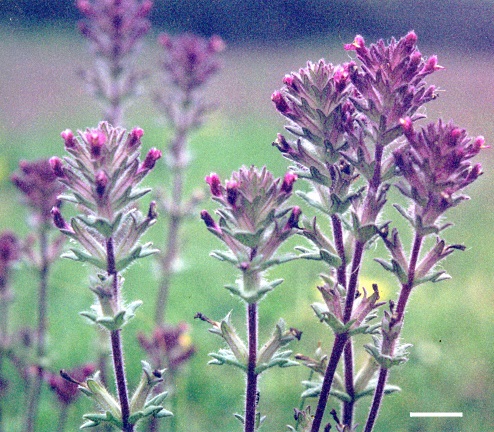 ---