Plants of the Castlemaine District
Black-anther Flax-lily - native (Dianella revoluta)
Family: Asphodelaceae. Formerly included in the Liliaceae (Lily family).
Native.
Other names: Formerly Dianella admixta.
Occurrence: Widespread and very common.
Identification:
it spreads by underground rhizomes, and so forms dense large tussocks
the leaves are paler beneath
the undersurface of the leaf has raised longitudinal veins, so that the undersurface of the leaf is obscured
the anthers are dark brown or dark purple brown, appearing black.
It differs from the other local dense tussock-forming flax-lily (D. amoena) in that D. amoena has leaves which are slightly bluish, are flat on both sides, and have peg-like teeth on the margins and mid-rib.
Name. Dianella: diminitive of Diana, the virginal Roman goddess of hunt and the moon, the first named species grew in a French wood.
Photos 1: Black-anther Flax-lily. Flowers with dark anthers. 2: Fruit. Both Castlemaine.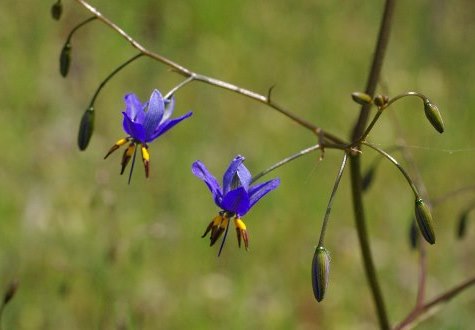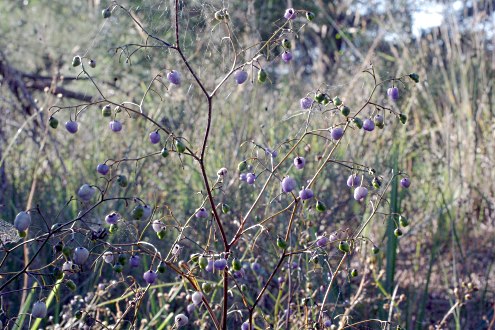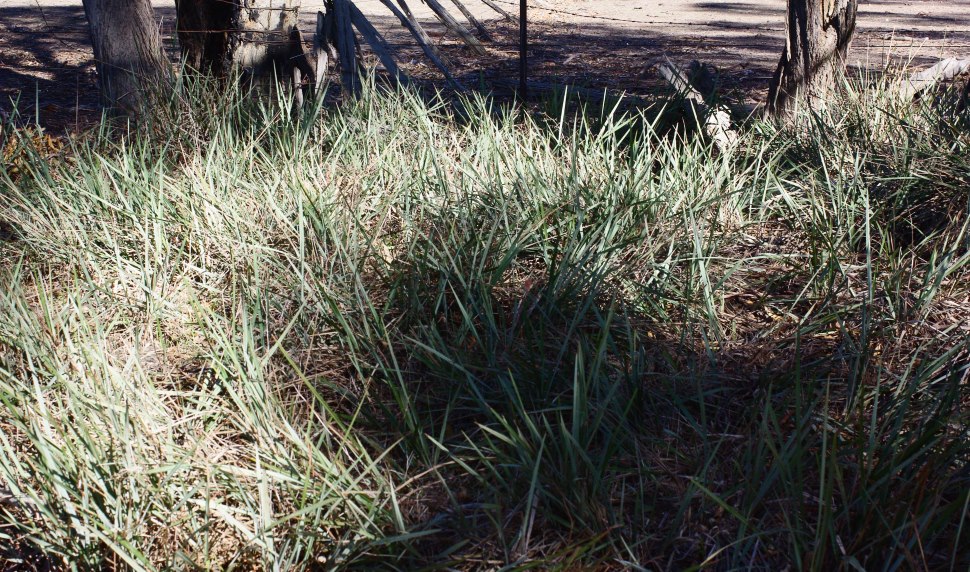 Black-anther Flax-lily clump, Walmer School Road. The clump will be many years old.
---