scale bar = 1cm.
Carpet Weed - introduced (*Galenia pubescens)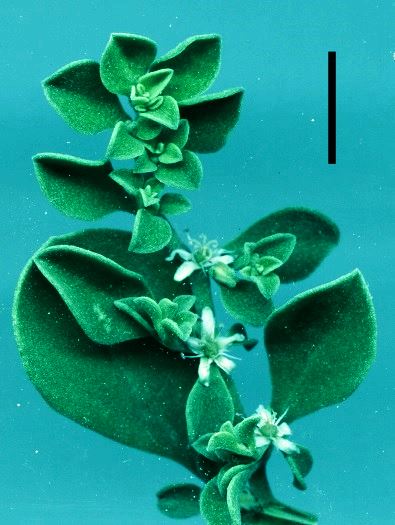 Family: Aizoaceae (Pigface Family).
Native to South Africa.
Occurrence: Uncommon, but extending its range. It is a major weed in the Melbourne and Geelong regions, where it smothers other vegetation.
Identification:
it is prostrate, and can carpet the ground
the broad leaves are slightly suculent and hairy
it has small 5-petalled white flowers.
Photo 1: Branch of Carpet Weed.
2: Carpet Weed with almost 100% cover. Belmont golf course.
3: A single plant of Carpet Weed. Castlemaine.
4: The plant in photo 3, bagged.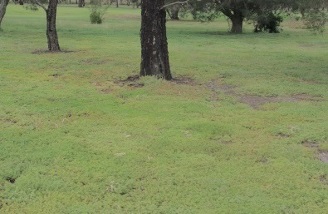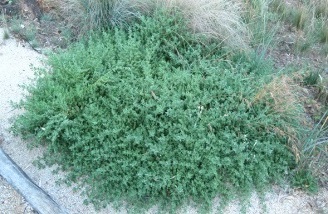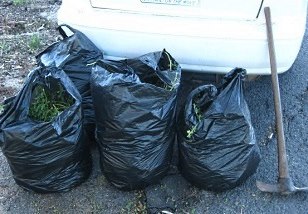 ---