Plants of the Castlemaine District
Hound's-Tongues - natives (Hackelia species)
Sweet Hound's-tongue (Hackelia suaveolens)
Austral Hound's-tongue (Cynoglossum australe)
Family: Boraginaceae (Borago family).
Natives.
Occurrence: Scattered. Sweet Hound's-tongue is the more common species.
Identify by:
the rosette of basal leaves that feel rough to the touch.
they have clusters of white (or occasionally pale blue) flowers
the seeds have numerous barbed spines (by which it differs from Mysotis which has wrinkled seeds).
Sweet Hound's-tongue differs from Austral Hound's-tongue in that Sweet Hounds's-tongue has small leaves (bracts) growing from the base of the flower stalks. Nor do its seeds have a winged rim.
Photo 1: Austral Hound's-tongue. Herbarium specimen. The upper flowers do not have small leaves at the base. Redesdale.
2: Sweet Hounds-tongue. Castlemaine. Flower stalks have small leaves at the base. 3: Mt Tarrengower.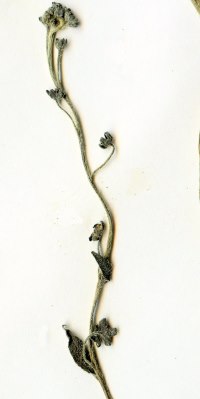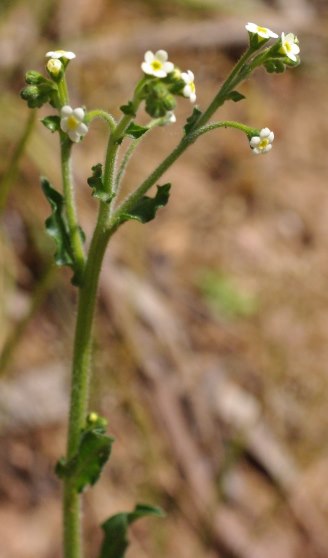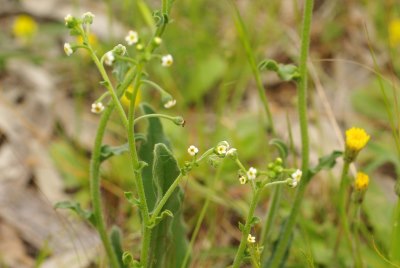 ---