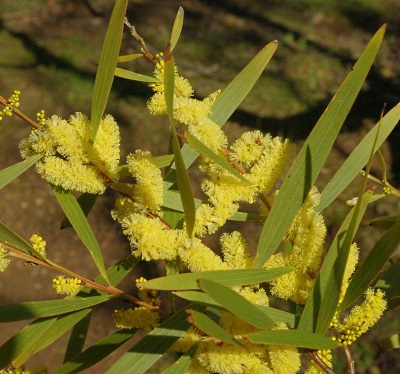 Family: Fabaceae (Pea family).
Native of Southern Victoria and NSW.
Occurrence: An occasional weed of roadsides and bushland.
Identification:
it is a wattle with bright yellow, rod-shaped flowers
the leaves (phyllodes) are usually about 15 cm x 1.5 cm
it usually grows to be a large, rounded shrub
the leaves have several veins which are nearly parallel to the leaf edges. There are finer veins between the main veins.
It flowers in spring.
Sallow wattle is native to some parts of Victoria. It has been widely planted, and sometimes escapes into bushland and roadsides.
Similar species: Sallow Wattle can be distinguished from most other wattles by its bright yellow rod-shaped flowers, and multi-veined leaves. Coast Sallow Wattle (subspecies sophorae) resembles Sallow Wattle. It grows along the coast, and is a low shrub. White Sallow Wattle (A. floribunda) has paler, narrower flower rods and narrower phyllodes than Sallow Wattle.
1. Sallow Wattle. Castlemaine garden.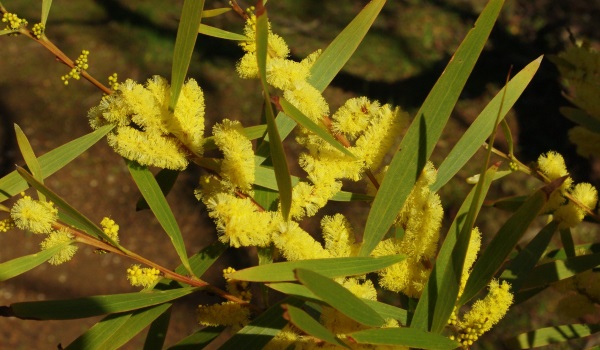 Sallow Wattle, planted in Black Hill Reserve. Kyneton district.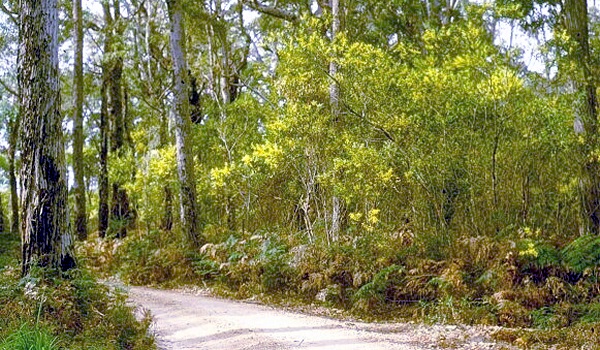 Sallow Wattle. in its native habitat. Croajingalong National Park.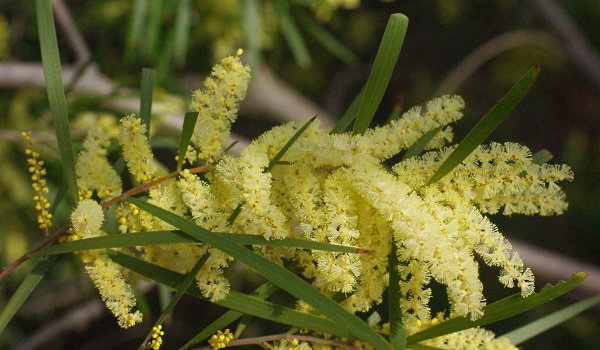 White Sallow Wattle (
A. floribunda
). It has paler flowers and narrower flower clusters and narrower leaves. Garden specimen.
---