Golden Wattle - local native (Acacia pycnantha)
A tall shrub or small tree. Leaves are large and a shiny green. Flowers are clustered into sprays. Widespread and common.
Peak flowering time was formerly late August and early September. Flowering is now much earlier, and finished by September. In 2016, some were in flower in mid-June.
Golden Wattle is Australia's floral emblem.
The local Golden Wattles are generally rather slender large shrubs with sparse foliage, and often drought affected. Elsewhere, in higher rainall areas, the leaves are larger and the foliage is denser.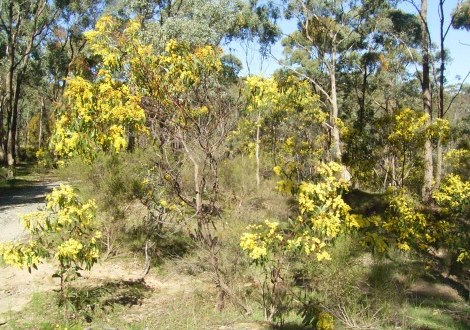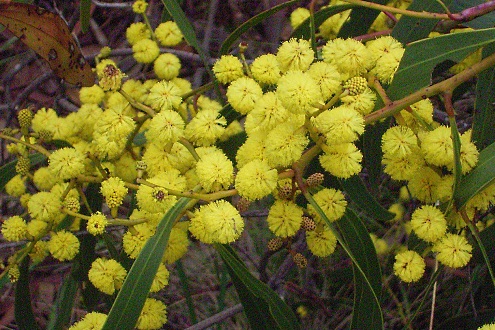 1, 4: Golden Wattle. Garfield Diggings. 2: Kaweka Reserve, Castlemaine. 3: Pods. Muckleford Forest.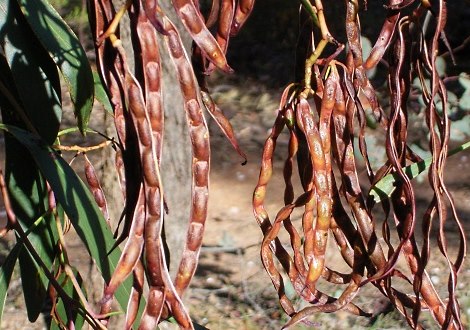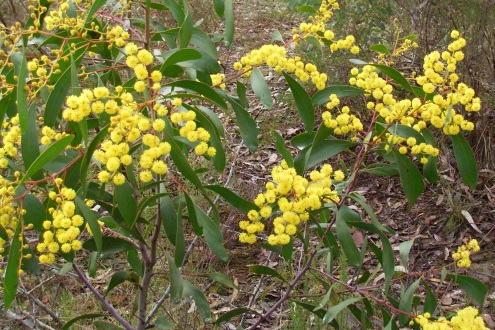 ---