Yarrow - introduced (*Achillea millefolium)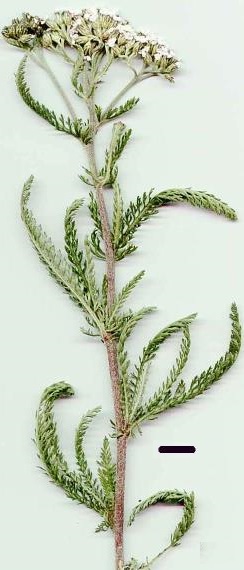 Family: Asteraceae (Daisy family).
Native of Europe and Asia.
Occurrence: A garden escape, often growing on roadsides. It is more common in higher rainfall areas.
Identification:
it is a pink to white daisy with 5 spreading petals which surround the inner florets
the stem branches repeatedly near the top, and the final branches terminate with flowers
the flowers form a flattish head
the leaves are twice or thrice-divided into narrow segments
Yarrow usually grows from about 30 cm to a metre high
the plant is aromatic.
Yarrow often forms clumps, due to its ability to spread via its roots. Yarrow is reputed to have medicinal properties. Achilles is said to have used Yarrow to stop bleeding of war wounds (and hence the name Achillea). It spreads from dumped garden refuse, and can also spread from seed.
Photos:
Top right: Yarrow. Trentham East
Below left: View from above of a white-flowered Yarrow. Trentham East.
Centre: The name millefolium means "thousand-leaved", and refers to the repeated division of the leaves into narrow leaflets.
Lowest: Yarrow. Buffalo National Park. These plants have probably spread from roots of the parent plant(s).
Scale bar = 1 cm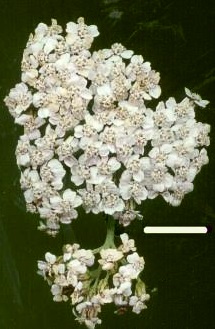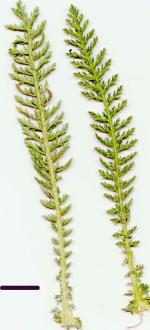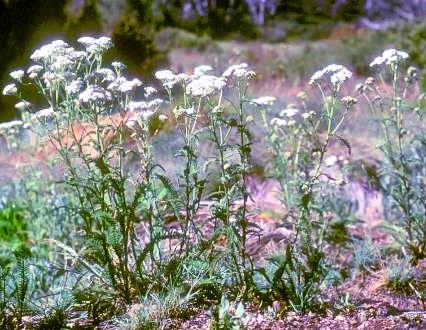 ---