Silvery Hair Grass - introduced (*Aira caryophyllea)
Native to Europe. Annual. C3.
Family. Poaceae (Grass family).
Identification:
it has an open flower spray
most flower stalks (pedicels) are at less than twice the length of the spikelet
the spikelets have a two lemmas, both with a delicate awn
the spikelets are more than 2.2mm long
the glumes are longer than the lemma
the flower-stalk at the base of the spikelets is tapered
the leaves are narrow and rolled
the ligules are membranous, pointed and toothed at tip.
Aira: Greek word for a species of Rye Grass; caryophyllea: leaves resembling that of a Carnation.
1,2,3, 4: Specimen from Newstead. The spikelets have two awned lemmas, and the tips of the flower stalks are tapered.
Scale Bar = 1 cm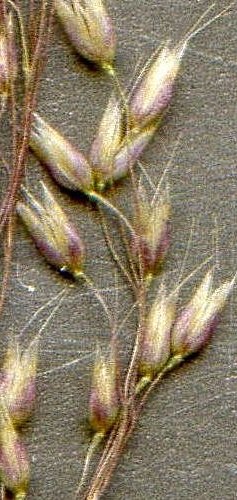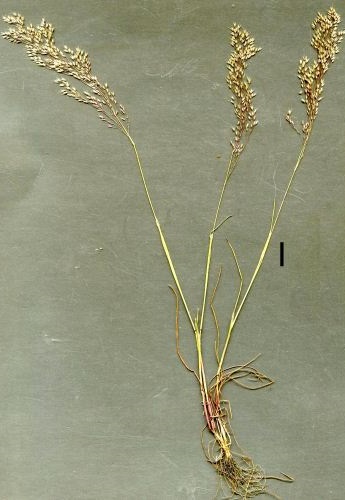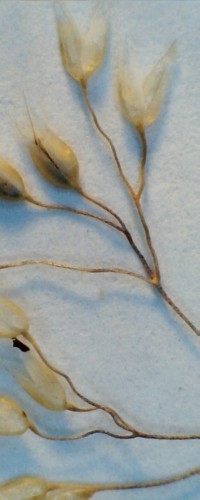 ---