scale bar = 1cm.
Dandelion - introduced (*Taraxacum officinale)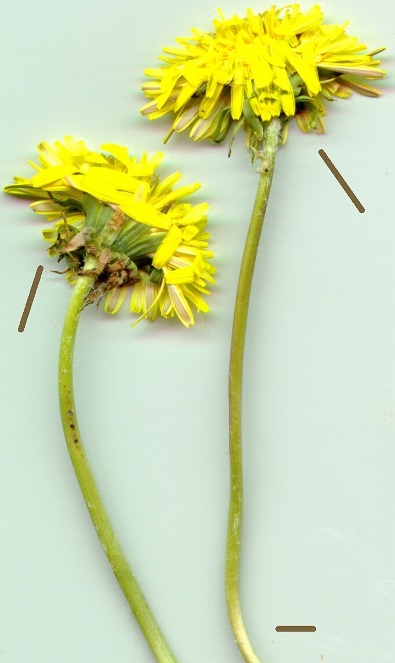 Family: Asteraceae (Daisy family). Native of Europe.
Occurrence: A widespread but usually not very common weed of roadsides, bushland, lawns and waste areas.
Identification:
it grows from a rosette of irregularly lobed leaves
the lobes point backwards (towards the leaf base)
the flowers are yellow on leafless, hollow stalks
the green outer bracts (just below the flowers) are curved downwards.
Dandelion is often confused with the very common and abundant Catís-ear. Dandelion has been used as a medicinal and food plant.
What is known as Dandelion is a complex of forms. Identification of the forms is difficult, and in this publication all have been lumped together under the unofficial term Taraxacum officinale.
The name Dandelion is a corruption of Dent de Lion, i.e. Tooth of the Lion, referring to the teeth on the leaves.
Photos 1: Flowers showing the curled back bracts. 2: Bud, flower and seed head. 3: The lobes of the leaves point backwards. All: Castlemaine.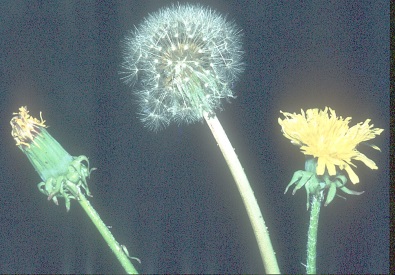 ---